From Director's Desk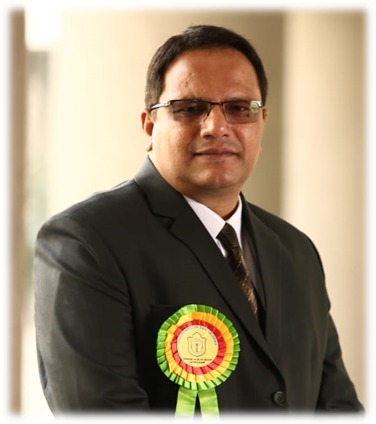 Dear Parents & Students,
Delhi Public School has carved out a name for itself in the field of education by pursing excellence with dedicated endeavor and continually adapting itself to the rapidly changing times. I see our school reflecting the words of Albert Einstein: 'Education is what remains after one has forgotten everything he learned in school.'
Awakening of the inner talent of children is a continuous process with proactive and creative roles performed by teachers as well as parents. This objective can be best realized under the condition of the teacher adopting the role of a guru like Drona, the student adopting the role of a shishya like Arjuna and the parent adopting the role of a mentor like Bhisma. The virtues of self-discipline, self restraint and self development, which are the quintessence of Indian Culture, are as relevant today as they were at their first teaching during Vedic period.
Rabindranath Tagore said "The highest education is that winch does not merely give us information but makes our life in harmony with all the existence." Parents as primary educators of their children must make a commitment to become active participants in the learning process by motivating their children with lots of encouragements, spreading quality time with them and by giving their support to the school. The twin valves of discipline and personal integrity, so very necessary in education, must be cultivated and nurtured.
I feel proud of my student who have been excelling themselves in the academics, sports and the extra – curricular activities and take this opportunity to thank the parents who have rendered their support in the all round development of the children. My heartiest congratulations to all of them!
May the new academics year usher in favorable tidings for all of you!
Subodh Thapliyal
Director - Delhi Public School