From Vice Principal's Desk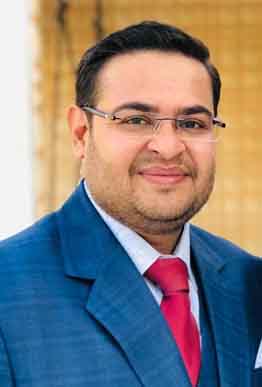 "Education is the most powerful weapon which you can use to change the world."
– Nelson Mandela
Having been an educator myself, I hold up the belief of having a good educational system in the society. I am of the firm credence that the future of a society, nation and mankind depends on the quality of education provided.
Though educational organizations are coming up everywhere, only the best can sustain. Parents of today are more quality inclined and they believe that not all schools can mould their child in the perfect way and make them competitive enough to face the whole world without compromising on the values.
Keeping the contemporary global and national perspective in our psyche, we would strive to achieve excellence in the grooming and upbringing of a child. DPS Gandhidham's vision comprises of fervent children with a curiosity to learn, professionally competent teachers, exemplary caretakers, teaching and other non teaching staff and a supportive management.
I express my heartfelt gratitude to the parents for having trust in us and rendering unconditional support by joining us in the realization of our vision. On behalf of every staff at DPS Gandhidham , I welcome you all to this enormous library of learning and knowledge.
Harsh Thacker
Vice Principal